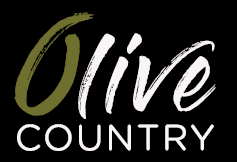 DISRUPTING
SOURCING & SUPPLY CHAIN
---
GROCERY • BEVERAGES • BAKERY & PASTRY
FROZEN • COMMODITIES • DAIRY • FRUITS &
VEGETABLES • MEAT & POULTRY • SEAFOOD
ORGANIC & FREE-FROM • VEGAN
FINE FOOD • NON-FOOD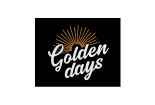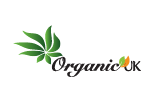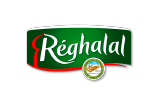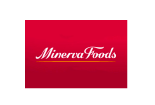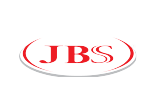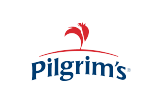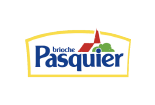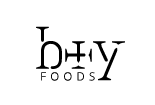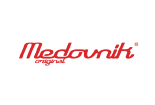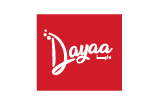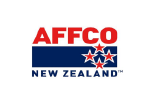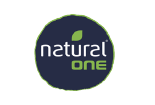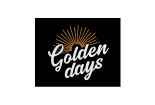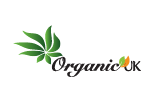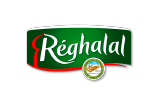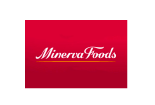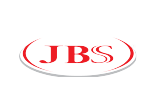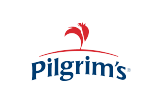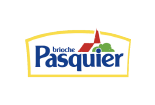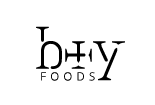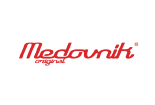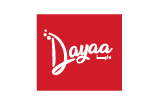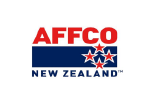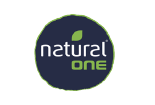 Olives are amongst the oldest cultivated trees in the world. It even preceded
writing. Our business is literally sown along the fertile crescent. We have been in
the olives business for five generations. Our deeply rooted history helps us build
the relationships and network we currently have.
Olive Country disrupts the conventional sourcing and supply chain in the food
industry. Anchored in a conglomerate with expertise and extensive know-how in
multiple industries: automotive, hospitality, retail, real estate, media and logistics,
our teams are equipped with 25 years of indigenous knowledge topped up with
technological innovation capabilities, making the products' journey from
producers and manufacturers to HORECA and retailers shorter, simplified and
cost-effective.
With our deep knowledge of different markets, we are committed to creating new
opportunities and bridging the gaps within the existing sourcing and supply chain,
with full expertise of cold-chain management for perishable products. We conduct
extensive research to continually develop solutions that can help our clients reach
their maximum business potential with the convenient "You order, we manage"
practice.

This is an era of diverse customer needs. Our creative team help identify and deliver high-quality products across the whole demand spectrum. We have a competitive portfolio of exclusive and private label products addressing to the rapid consumption evolution ensuring that there is no opportunity missed.

We strongly believe that demand can be created when the right product positioning and strategy is put in place. We do not only provide our clients products or avenues to sell; through our expertise, we help them find solutions on how they can place their products better through providing them brand management strategy, data and research.

WE HAVE A MODERN
MARKETPLACE
Our digital platform is where all worlds meet. Our marketplace is the most efficient commonplace for producers,  manufacturers, food service industry and retail–real-time, virtually, 24 hours a day. New technology have made it possible to get goods from one side of the globe to the other without putting the integrity of the products at risk.

WE SHORTEN THE
SUPPLY CHAIN
Business becomes more profitable when extra overheads are removed. We have optimized our processes & facilities in order to shorten the supply chain and to be able to bridge gaps, conserve time, energy and resources throughout the distribution channel. We operate as your inhouse sourcing and distribution partner.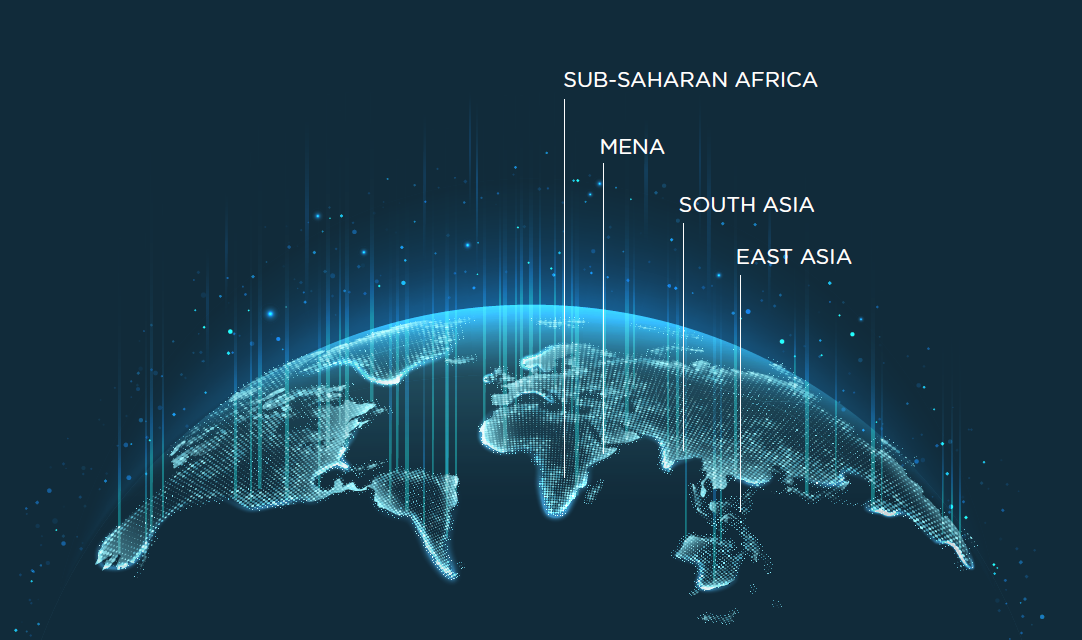 Our current core market is in MENA, with aggressive market expansion activities in South Saharan Africa, South Asia and East Asia.
THE RIGHT PRODUCTS,
AT THE RIGHT TIME,
AT THE RIGHT PRICE,
AT THE RIGHT MARKET.
MAIN CHANNELS OF DISTRIBUTION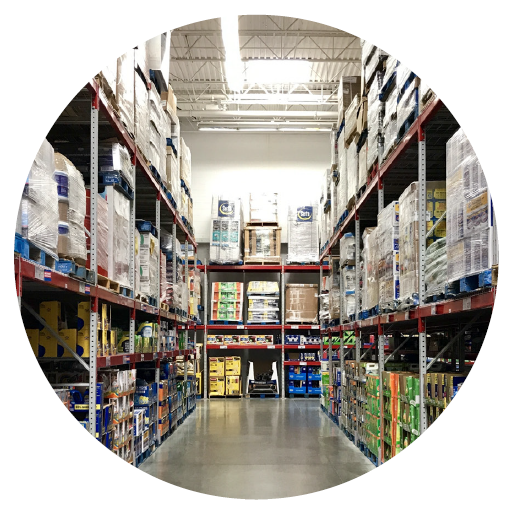 LOCAL DISTRIBUTOR AND WHOLESALER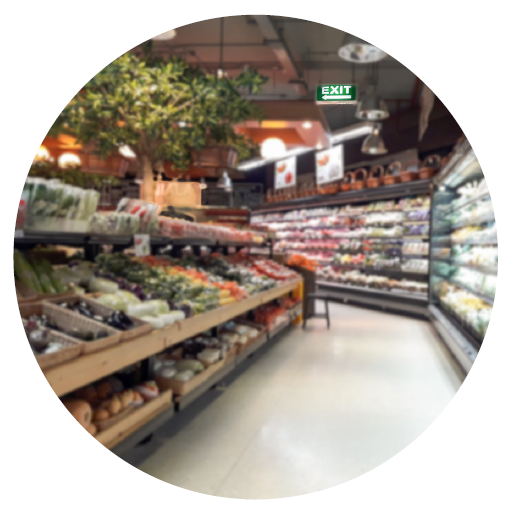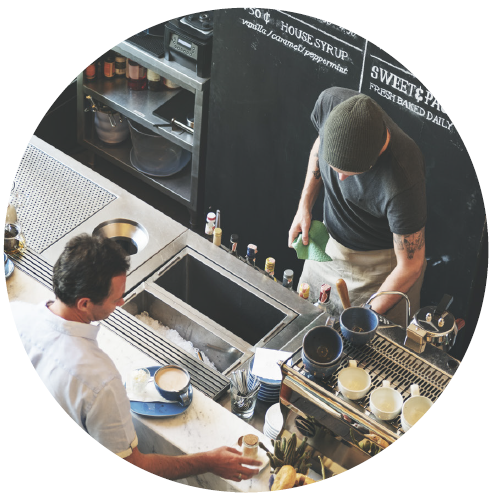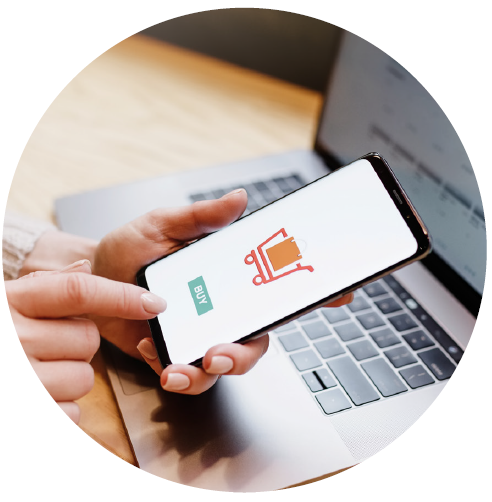 A wide, reliable network of business
partners enable us to get flexible
access to global markets of the top
categories such as:
Grocery
Beverage
Bakery & pastry
Frozen
Dairy
Fruit and vegetables
Staple food
Meat and poultry
Seafood
Organic and free-from
Vegan
Fine food
Non-food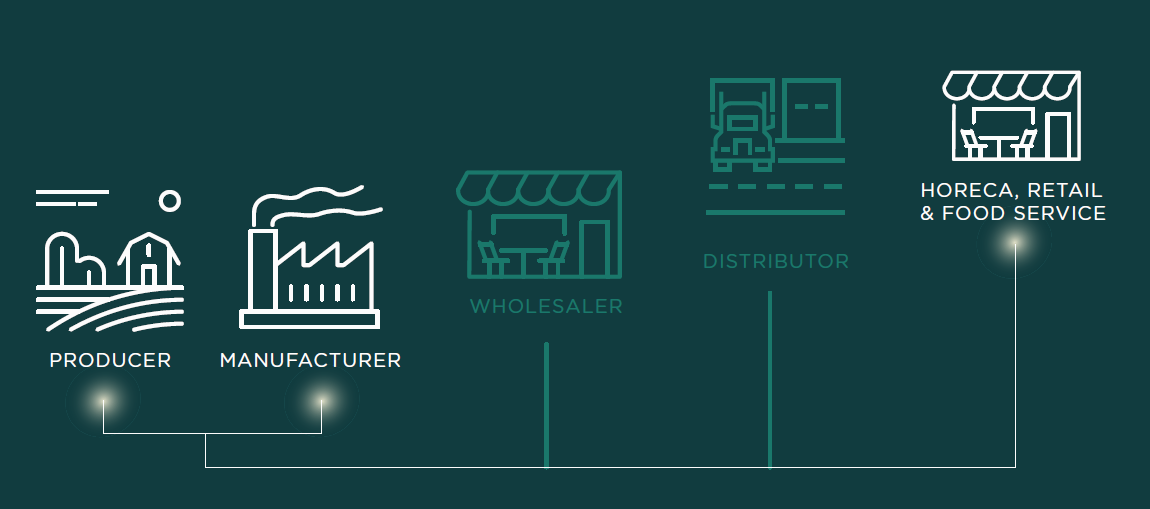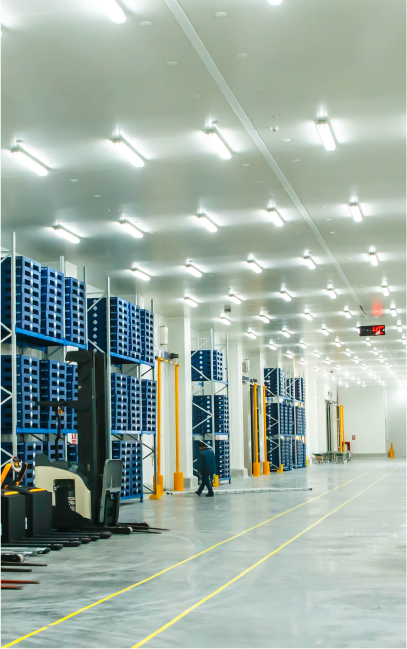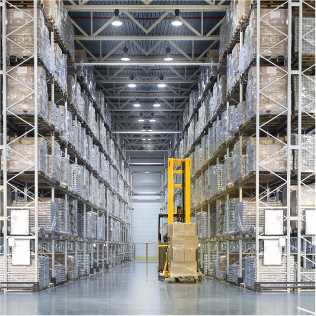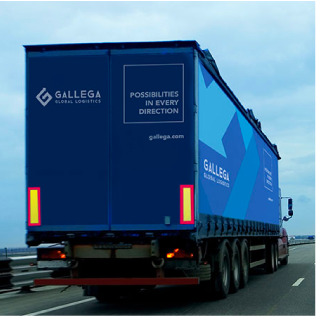 We help our clients win in competitive markets by giving them the edge in speed, reliability and responsiveness. Our partner, Gallega Global Logistics are experts with years of experience in assembling agile networks that keep costs low while making sure the right products get to their destinations at exactly the right time. Our facilities, which include an entire cold chain capability, deliver world-class storage for retail and FMCG goods, with world-class  quality and security standards minimising wastage and loss.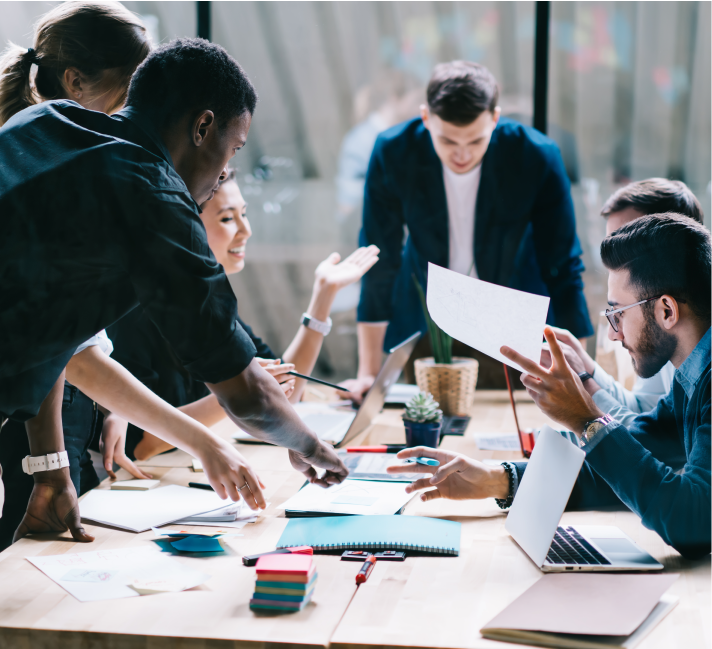 PROFITABILITY AS MUTUAL GOAL
WORK WITH THE EXPERTS
We are comprised of industry experts
with international backgrounds and a
variety of refined skills. Our team
delivers a full-range of skill-sets to meet
your needs up and down the stack.
This cross-section of expertise enables
us to provide a one-stop-shop
environment.
We work with our clients as strategic
partners.
END-TO-END, HASSLE-FREE
Our "You order, we manage" ethos
ensures seamless end to end business
transactions. We guarantee to help you
reduce run-the-business tasks.
We hold ourseleves accuntable of the
whole process, guaranteeing our clients
with decrease in overall cost and
handoffs, and increases quaity and
speed of execution of the whole
transaction.
We offer a dded value services that are
fully customizable according to our
clients business requirement.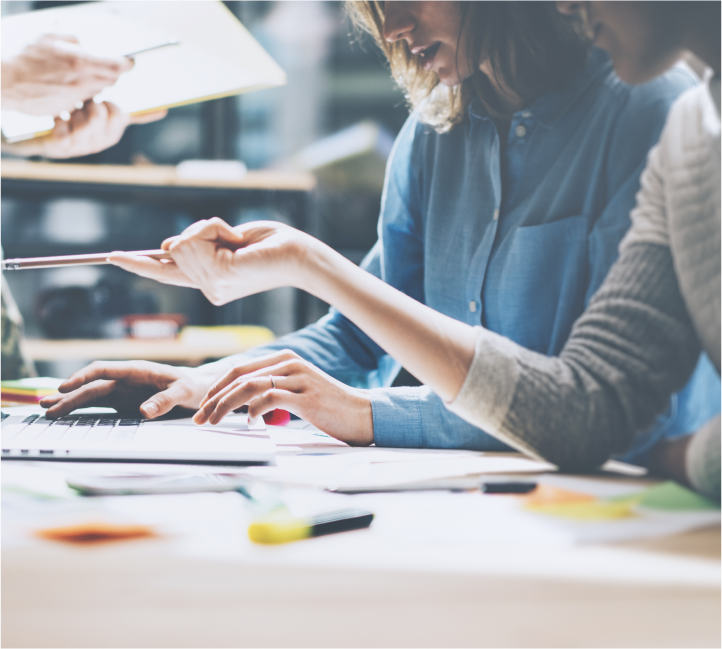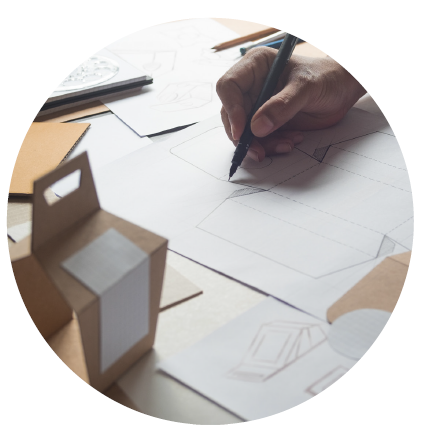 PRIVATE LABEL




DEVELOPMENT
From concept ideation, formulation optimisation, pilot trials and product evaluation through to commercialisation; we can undertake all aspects of product development with full customization according regional tastes and preferences.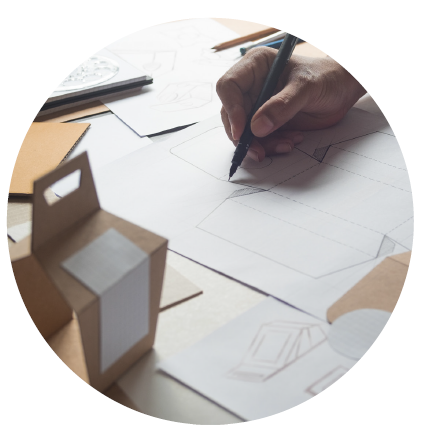 We have team of creatives that your product packaging walks the talk. We believe that a good packaging is not only a means of protecting the contents of a package but also a contributor to the cost of the end product, sales canvas on which to promote the product's attributes and benefits and part of the product experience itself.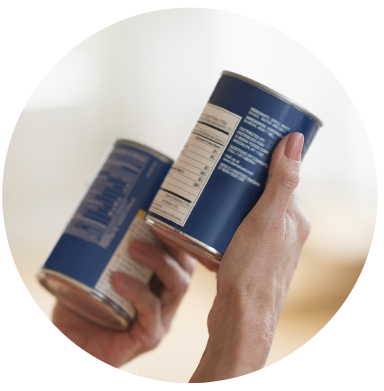 LABELLING AND




ARABIC TRANSLATION
We can help you ensure that the products we supply comply with that country's laws regarding product labelling and translation. Our product labels translation service is available and never compromise on quality. Every translation we provide is checked thoroughly as part of our rigorous quality control procedures before being presented to the client.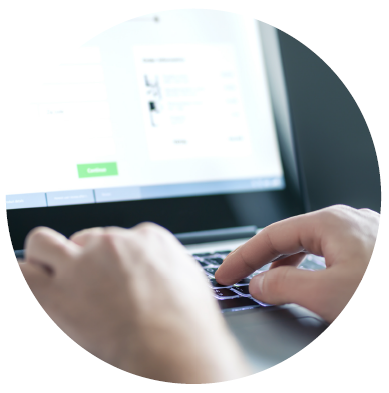 We have a full access to different countries regulatory compliance authorities (like SFDA, FSSAI, NAFDAC etc)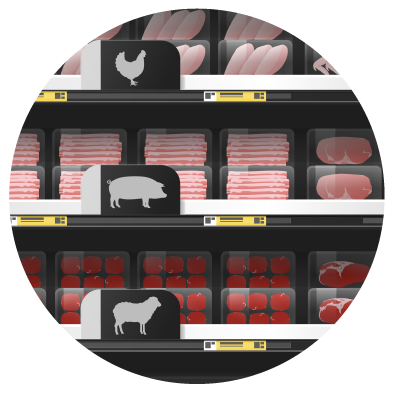 In the retail world, a product's position in store can greatly affect its performance. Having the right space allocation for products and categories plays a critical role in its retail success.
Our team provides clients with many valuable insights and provide the tools and expertise you need to ensure you are managing your space and range to their full potential.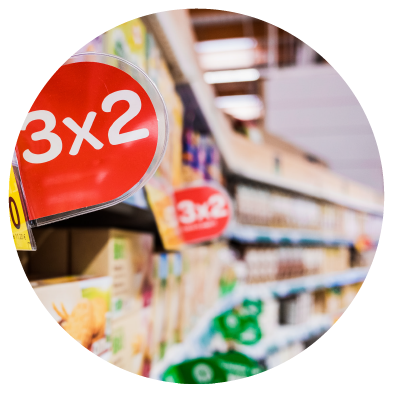 BTL PROMOTION ACTIVITIES, ATL MARKETING PROGRAMS, WITH CLEAR ROI METRICS
We implement a highly focused approach which allows our clients the opportunity to get the maximum Return on Marketing Investment (ROMI). We help our clients in achieving their marketing objectives whether they are establishing a new brand, re-energizing the existing one or reorganizing a portfolio of products.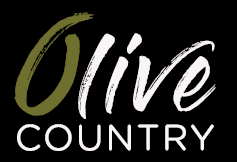 GET TO KNOW MORE
ABOUT OUR BUSINESS,
OUR GLOBAL REACH,
AND THE BRANDS
WE CARRY.
[email protected]
+971 4 881 6244
Dubai, UAE, P.O. Box 294377
olivecountry.com